Mista Cookie Jar & The Chocolate Chips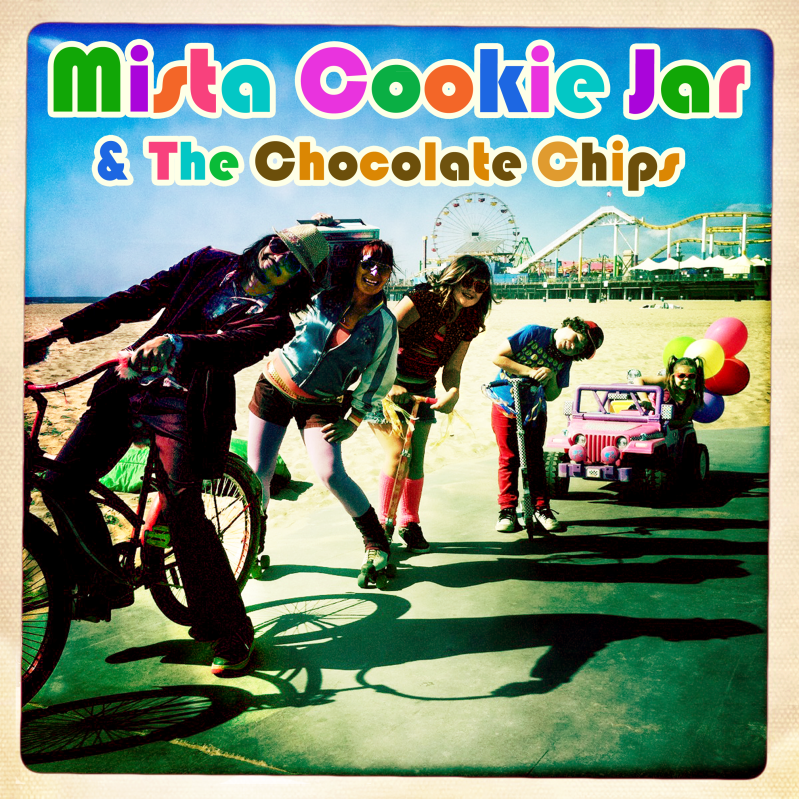 Mista Cookie Jar (aka C.J. Pizarro) is a children's music performer/multi-instrumentalist/music & video producer extraordinaire. With his family band, Mista Cookie Jar & the Chocolate Chips, they've toured all over the US promoting their blend of Urban-Island-Folky-Rock & Roll for the Inner Child. Fusing audio style and visual lyricism, tradition and innovation, Mista Cookie Jar unites a rockstar excitement with the warmth of family music.
Mista Cookie Jar performs at numerous Los Angeles elementary schools and is a regular "Strolling Minstrel" with his steel stars and moon guitar at Goldstar Rehab and Nursing Center of Santa Monica. With a BA in English and Creative Writing from George Washington University, an MFA in Poetry/Creative Writing from LA's Otis College, and over ten years of hip-hop production, activism, and performance, he serves as a role model for positive excellence to everyone he meets.
His first album is a self-produced multi-genre children's album, "Mista Cookie Jar Presents: The Love Bubble" [2009] which features his girlfriend's children (The Chocolate Chips) along with numerous musical artists from around the world on each track. All the music is original and composed as a family band. The Love Bubble, as conceived by Chocolate Chips' grandmother, is an imaginary force field that protects and guides the inner child. It is strengthened by the collective love in a village. As a child gives back that love, the Bubble grows. In the spirit of Bob Marley and the Beatles, all songs of the Bubble are bound together by the perennial concept of love. Mista Cookie Jar's music speaks for itself, thoroughly energizing and encouraging the listener to find strength in one's own heart to maintain the inspiration within one's own inner child. Along with 9 fully produced music videos and an expanding Youtube channel, the band has been featured online on Zooglobble Radio, Kindiecast, Out With The Kids, and Saturday Morning Cereal Bowl as well as Sirius Radio's Kids Place Live.
In the summer of 2010, Mista Cookie Jar & the Chocolate Chips went on a coast to coast U.S. tour bringing the Love Bubble to children and families across America. Performances and workshops were held at schools, hospitals, festivals, and expos while being featured in local news stations and newspapers. In 2012, Mista Cookie Jar & the Chocolate Chips were featured performers at the Smithsonian's Discovery Theater, Sirius XM's Kids Place Live, & Kindiefest in NYC. In spirit of the ever-growing Love Bubble, they are currently promoting their sophomore album, "Ultramagnetic Universal Love Revolution" [2012].
Featured alongside Mista Cookie Jar is Ava Flava of the Chocolate Chips, a 11 year-old homegirl spittin stylee lyrics with mad flow. Alongside her are the rest of the Chocolate Chips: LUCAS! aka Joey the Dogg (Ava's little bro), Miss Mikyla, Peachy Keen, Jelly Bean, Gregory Brown, Venice Carly, Butterscotch, Keltic Pixie and their robot, Sallytron Ro Ro Bot—bringing smiles and joy to every Love Bubble show.
For videos and music go to http://mistacookiejar.com or http://youtube.com/mistacookiejar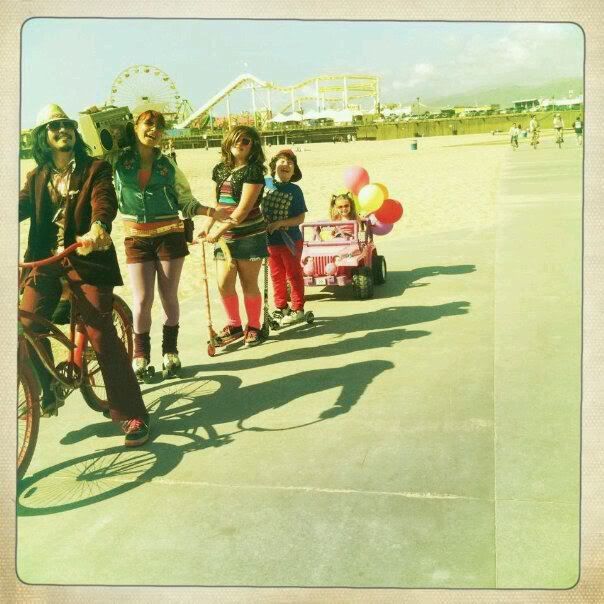 page revision: 14, last edited: 18 Feb 2013 02:01